The swirling chaos of the World of Depleted is fraught with perils on all sides. Chief among them is the clashing factions that war over the remnants of the world. From the clashes between the vicious American anti-Tech Neo-Palidins to the European pro-Tech tribal Tekothik, to the battles between the brutal N.I.R. of Spain and the shrouded cloistered Order of the Steel Rood, there are few places that still aren't be torn up. (In the former United States, there are even two factions of self-styled Confederate southerners who war to see who really are the TRUE Sons of the South.)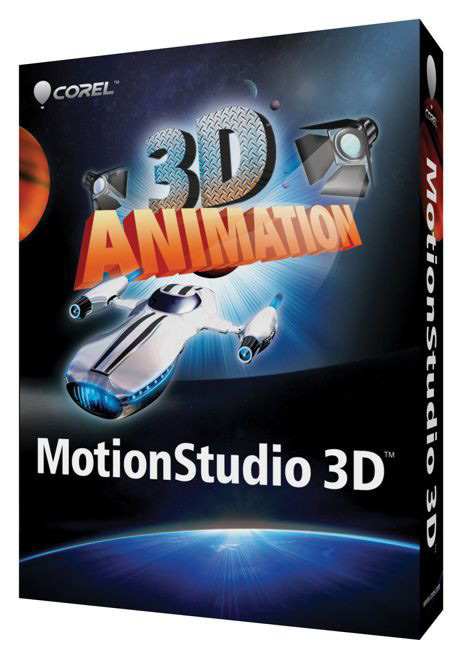 The good folks at Corel are happy to help you get into the action of the World of Depleted with their new software package, MotionStudio 3D! (Be sure to read Matt Terry's 8.8/10 review in this issue!) MotionStudio 3D makes creating 3D logos and icons a breeze, so you'll be able to use the demo of the program to make your own logos for some of the new factions in World of Depleted. The best submissions will be included in the World of Depleted as official content as well as being showcased in an official Corel gallery on Corel's website, as well as on their YouTube and Facebook pages. There are seven prize packs, with the grand prize winner receiving over $1000 in cutting edge Corel software for art, video, and 3D animation!
So that you get off on the right track, after you download the 15-day demo, you'll be able to watch some great training videos on YouTube which should give you the confidence to fly high!
To learn more about the World of Depleted to help inspire you as you design your logos, check out Depleted: Day 419 at the World of Depleted YouTube page or download the ePub of the Dark Dreamer infused Day 419 Novella or the new Cymbrogi/Juggernaut story, Family Retreat.
Prizes:
I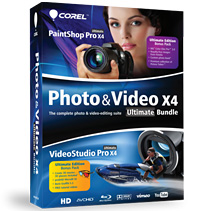 n addition to being featured on a gallery on Corel's Website (as well as their Facebook and YouTube Channels), winners will receive one of the following prize packages:
Grand Prize (1): CorelDRAW® Graphics Suite X5, Corel® Photo & Video X4 Ultimate Bundle (bundles includes Corel® VideoStudio Pro X4 Ultimate & Corel® PaintShop™ Pro X4 Ultimate) and Corel® MotionStudio 3D™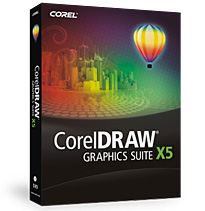 (A $750 Value!)
1st Runner Up (1): CorelDRAW® Graphics Suite X5 + Corel® MotionStudio 3D™ (A $600 Value!)
2nd Runner Up (5): Corel® MotionStudio 3D™ (A $100 Value!)
Rules: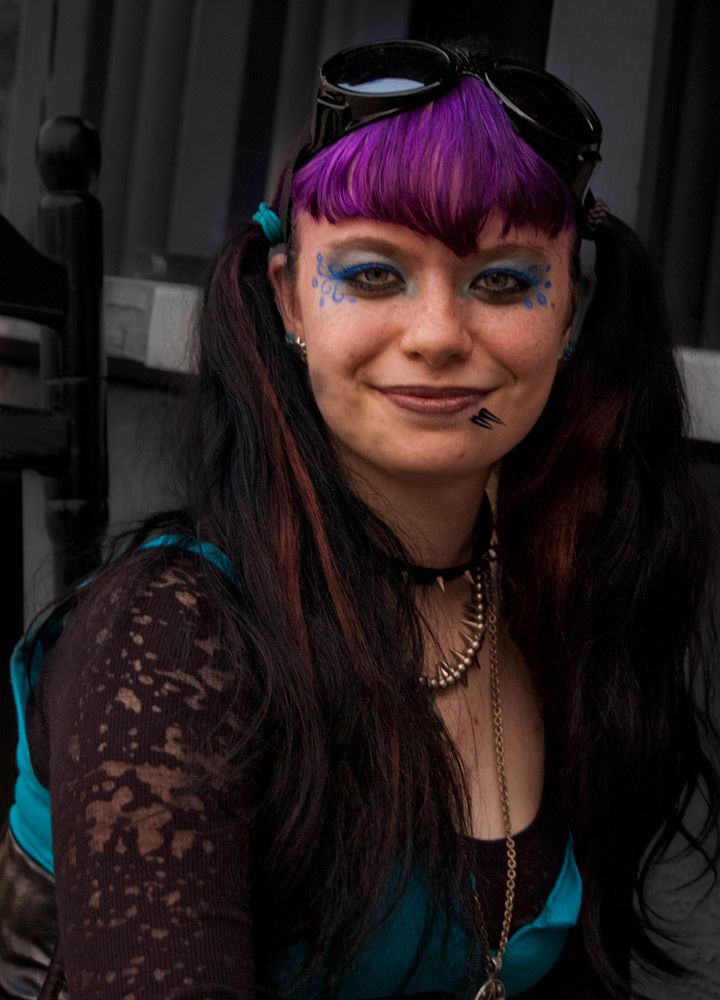 1) You must use Corel MotionStudio 3D software to create a motion logo for one of the following nine different World of Depleted factions:
a) N.I.R. – A brutal Spanish regime that dresses all in black and executes anyone who get in their way.
b) Tekothik – Tribal group who are the inheritors of the cyber-punk and cyber-goth movements before the Fall that protect technology and fight to preserve it from those who wish to destroy it.
c) Travellers – Irish and American gypsies that have stayed off the grid, hoarded technology, and defied the N.I.R.
d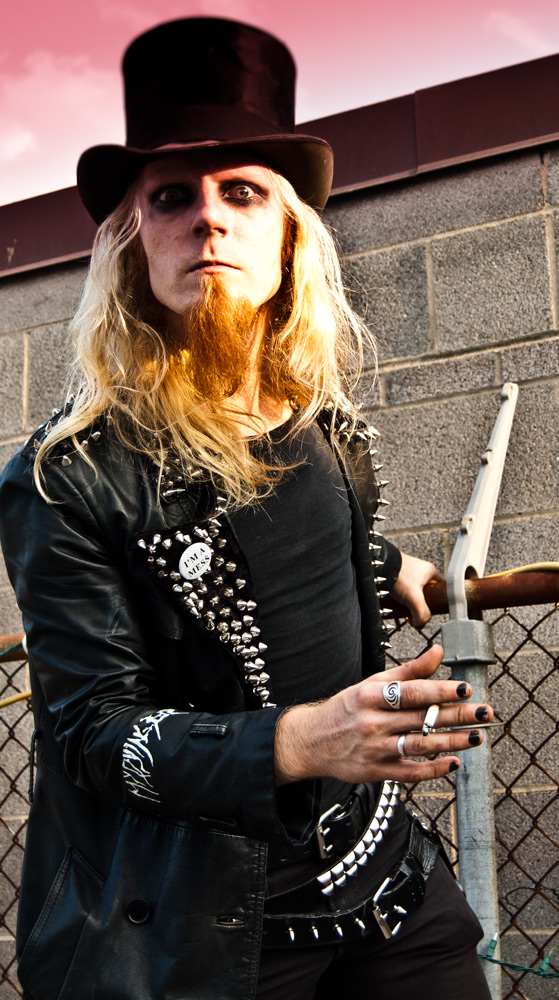 ) The Order of the Steel Rood – a cloistered order of warriors and assassins trained to fight against evil in the post-Fall world. They each carry a rosary hung with a steel cross made of a crossbeam pierced by a dagger.
e) The Cymbrogi – A wandering tribal people who are the inheritors of the Gothic communities of the pre-Fall world who have associated heavily with Gavin Hesterdale and his Dark Dreamers.
f) Bloodborn – Brutal berserkers that go into manic fits of killing rage when they taste blood, regardless of whether it's theirs, their enemies, or their allies.
g) Juggernauts – Powerful inheritors of the Straight Edge and Hardcore movements, these warriors train their bodies in ritualized combat and their aggressive nature makes many avoid them immediately.
h) Copperheads – The cutting edge of pre-Fall technology, Project Copperhead incorporated microchips into the brains of military personnel to allow them to interface with guns, jets, and computers.
2) Submissions must consist of EITHER a still format (of at least 300 dpi at 5″ x 5″) either in .JPG or .TIF format OR an animated movie format (of at least 720P HD) either in Quicktime or AVI.
3) Files submitted must be in the form of non-password protected download links from file sharing companies, like DropBox, or personal/business FTP solutions. (If you don't currently have one of these options, you can sign up for a free 2 Gigs of storage with Dropbox here.)
4) The submission form below must be filled out in its entirety and submitted by no later than December 31st, 2011, at 11:59 PM EST to be elligible.
Deadline:
11:59 PM EST, January 31st, 2012.
Winner Announcement Date:
February 17, 2012 at 7:00 AM.
Contest Concluded.

Content Exclusions and Limitations:
Submissions will be rejected if they are pornographic or overly provocative in nature. Additionally, it is possible that a submission may be acceptable as a submission, but unacceptable in relation to Corel's corporate image. In such a situation, Corel reserves the right to not display such imagery in association with itself. Viking Productions and Corel reserve the right to reject any submission for any reason.
Submissions may be used by both Viking Productions for promotion and marketing of MFM and World of Depleted Creative Community, as well as by Corel for promotions and marketing of their software. Submissions may also be used by Viking Productions for content purposes in the World of Depleted.
Corel reserves the right to make any and all prizes available in whatever manner it deems appropriate and may include: physical copy, download, or any other form that permits the transmission of the software in its entirety. Should sufficient turnout not occur, all prizes may not be awarded.

Photographic Credits:
Header Photo courtesy of Artemis Addams © 2011.
Jenna's Team Photo courtesy of World of Depleted © 2011. (Photo by Nate Eckelbarger, Design by Craig McDaniel. Featuring: Kat Carney, Eric Henninger, and Tim Smith.)
Tekothik Photo courtesy of World of Depleted © 2011. (Photo by Jeremy Hanke. Featuring: Lora Whitescarver.)
Dark Dreamer Photo courtesy of World of Depleted © 2011. (Photo by Jeremy Hanke. Featuring: Simon Bjorn.)