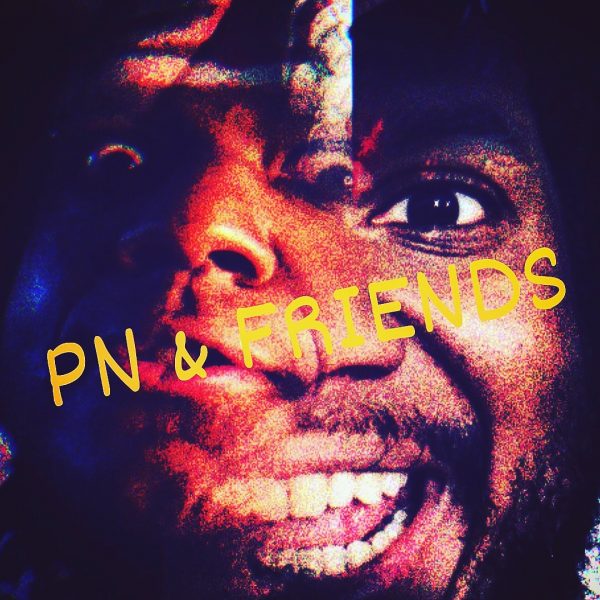 Director:  Todd Montesi
Production Company:  Montikillavision Productions
Genre: Comedy
Running Time: 53 min 36 sec
Budget: $2000
Expected/Actual Rating: PG-13
Website:  www.youtube.com/MONTIKILLAVISION
Trailer:  https://youtu.be/Y18V-WaKHuM
Online Viewing (Free):  https://youtu.be/kE0VTPqlN84
Reviewer: Manuel Crosby
Final Score:  3.5
PN just needs to grow up.  He's a down-and-out guy living in pandemic-era New York City.  People call him a man-child, but he's just doing what he can to get by.  He's wishing he could get even just a little bit ahead.  But most of all, he's observing the strange world around him, full of lunatics.  Man, are things crazy out there.
Our hero's trials and tribulations while navigating the crazy world of 2020 and beyond come to viewers in the form of PN and Friends, a sketch-comedy fictional web series that highlights the absurdity in our modern world.  In this review, we will be looking at the 21st episode of this series entitled Phase III.
Story
Created by Todd Montesi, who also plays the lead role, this latest episode of PN and Friends revolves around improvised sketch comedy.  After an apocalyptic intro with a character known as "The Big Kahuna", who brings a sense of unease and doom along with the world events circa February 2021, we pick up PN's story.  He's been fired, abandoned by his crush Kenzie, and must figure out what to do next.  His friend Keith attempts to drag him out of a self-imposed social media cleanse in order to work a gig:  recording audio of "black laughs" for an advertising company via a Zoom conference call.  From there, we follow PN as he navigates this absurd situation and the fallout that ensues with his abusive manager.  We also witness a few more trippy cutscenes involving "The Big Kahuna" and the "Caliyuga Dudes"- the disciples who believe in his return.
It feels the intention here was not to focus on narrative clarity, but in the humor found in each individual moment.  This very specific style adds hilarity for some viewers, and not for others.  For me, it wasn't quite effective due to the scattershot nature of the humor.  Some of these improv bits work (who can't relate to audio feedback issues during Zoom calls?).  In fact, a few parts have a biting, satirical edge to them.  During the "black laughs" segment, Montesi not only calls out performative diversity support by large corporations, but also engages with the idea of "blackness" and how African-American males who don't fit into the expected norms can be judged.  So clearly, Montesi has plenty on his mind and isn't shy about calling out the absurdity and problems in the world around him.  Regardless, I believe that a tighter storytelling style and a clearer focus on PN's character growth would have greatly aided this piece, even within the improv structure.  In its current form, it did feel hard to follow.
Watchability
With the exception of a well-done animated intro for "The Big Kahuna" character, this episode features very low production value overall.  Part of this is due to the pandemic-era difficulties of filmmaking.  Many of the sketches were recorded over Zoom in order to respect social-distancing guidelines.  The in-person sections appear to be shot on cell phones.  I have great respect for any filmmaker who puts any project together, regardless of their budget- especially during the difficulties imposed by Covid.
That said, it was tough to get through a lot of this content due to the low image and sound quality.  During the zoom conference calls, the audio quality was extremely hit-or-miss.  Despite the difficulty of getting good audio over webcams during remote production, I have to say that it really does impact the finished result.   Additionally, the picture editing wasn't always logical and made it even more confusing.  Sometimes I wasn't sure why the film was cutting away to different individuals.  It almost felt random.
Overall, I feel that a boost in production quality would make the series much more watchable.  If the filmmakers can't afford new equipment, they can maximize the potential of what they do have through better lighting and more consistent editing. Nailing these fundamentals will lead to a more polished piece that engages viewers on a greater level, and allows the jokes to land better.
Additionally, I feel a big problem here is that bits go on too long and could have been cut down or more tightly directed.  In my opinion, the same jokes were riffed on for twice as long as they needed to be in order to get laughs.  There were multiple characters who simply screamed at each other for minutes at a time.  While I do believe that there can be comedy in overblown characters, I personally would have loved to see some ebbs and flows.  The lack of dynamics turned me off to the story and made me not want to pay attention after a while.  A little more variance would greatly aid watchability.
How Far Did you Watch Through It:
100%
Why?

I always give every filmmaker's work a fair shake and watch it through to the end.  Sometimes, these pieces just aren't my own sensibility, so I try to look past that.  There are definitely a few interesting things going on here, but to be completely honest, the story was difficult to understand on a first watch, and the production value further distracted from the narrative.  I think the loose, slapdash quality of the production will definitely fit a specific sense of humor.  It just didn't work personally for me.
Closing Thoughts
PN & Friends:  Phase III contains some moments of sharp comedy that probe into current societal issues.  There may be a specific audience that loves the absurd, drawn out nature and shaky production quality.  However, I feel that this series could use a lot of tightening and refinement to appeal to a mass audience.  I look forward to seeing how Montesi's vision evolves as he continues to refine his filmmaking craft!
Final Score:  3.5 out of 10