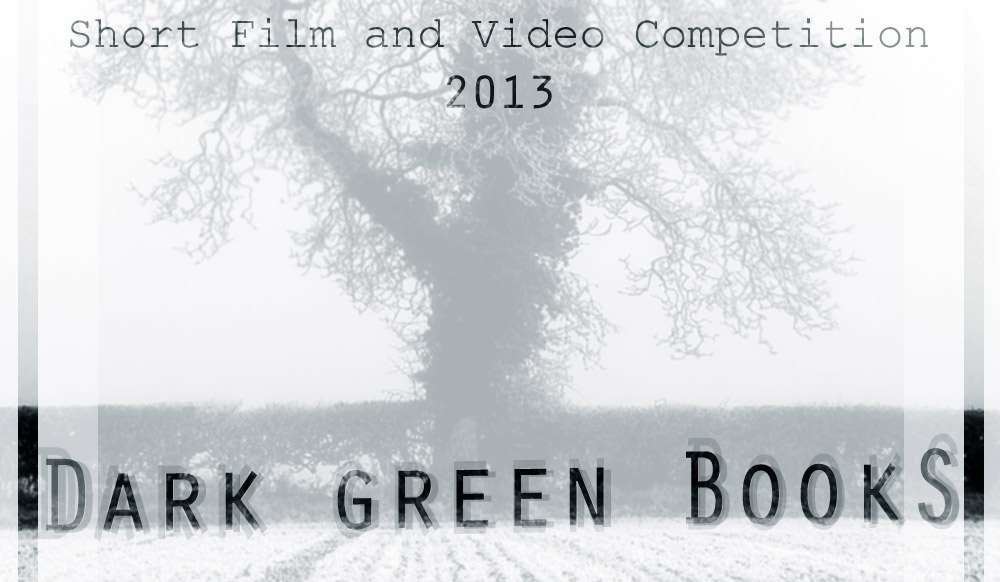 Announcing the Dark Green Books Short Film and Video Award 2013
Calling all film makers – amateur, professional, aspiring or established – anywhere in the world! Create a powerful and popular short film or video based on the works of our featured author and win…
First Prize
$700 plus seven free downloads from lukeandreski.com

Second Prize
$200 plus three free downloads from lukeandreski.com

Third Prize
$100 plus two free downloads from lukeandreski.com
Luke Andreski is the controversial author of To The Bridge, Hunch and Now We Are Green*.
Candidates for the Dark Green Books Short Film and Video Award 2013 are invited to meet the challenge of creating videos, suitable for upload onto YouTube, based on Luke Andreski's works. Submissions must reflect, extrapolate, express or represent the selected work in ways that are engaging, insightful, powerful or enduring.
The competition runs from 9 a.m. GMT March 4 2013 to 12 p.m. GMT December 31 2013.
Long-listed submissions will be loaded onto the competition's Youtube channel.
The shortlist will be announced on January 10 2014 and the winners announced on January 31.
The competition judges will be announced in September 2013 (for details of last year's winners and judges see http://wp.me/p2pCeG-X).
To view last year's winning entries take a look at:
From the US
From Mexico
From Cape Town, SA
For the 2013 competition rules visit: http://wp.me/p2pCeG-S.
We look forward to seeing your work!
* If you are an author interested in participating in the 2014 competition, or for all other inquiries, please email info@darkgreenbooks.co.uk.