| | | |
| --- | --- | --- |
| | | |
| | Build Spy Cam Sunglasses, Pg. 2 | |
| | | |
Step 3 – Prep the Camera...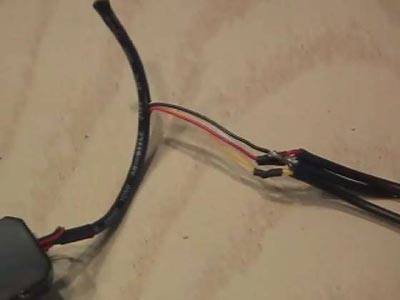 First trim back the molding on the camera to reveal the wiring. My camera had 4 wires. 1 for Video, Audio, Power and ground. That came together at 3 connectors. (The ground was connected to the ground wires on the video, audio and power line). I tehn cut the wireing about 4 inches from the camera leaving enough wiring on the other end.


Step 4 – Extend the wiring...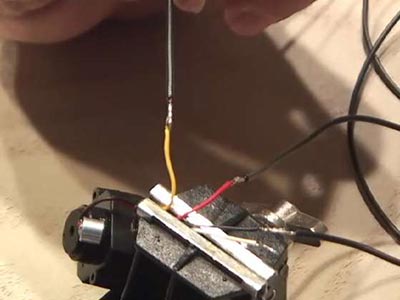 Now we want to add some wire to each line to extend it about 3 feet. After marking what each line is, solder one length of wire to each of the 4 cut lines coming from the camer. Add some shrink tubing and then solder the other ends of the new wire to the connector end.


Step 5 – Installing the spy cam...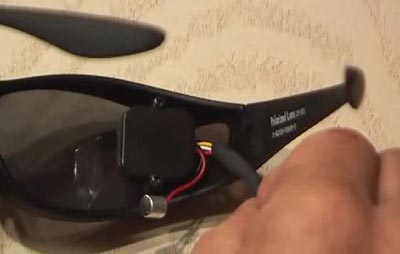 The Solar Shield glasses are great because there is plenty of room to install the newly wired camera in a far corner and secure with hot glue. Clean the glasses good before you install the camera because you are not going to be able to access the lens area again once installed.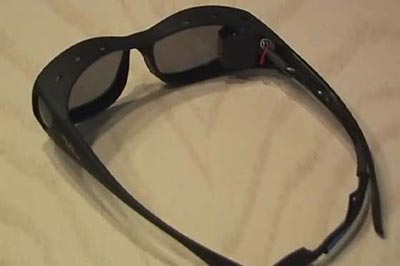 Then secure the wiring along the arm of the glasses. The black shrink tubing gets concealed perfectly.

Mission | Tips & Tricks | Equipment & Software Reviews | Film Critiques
Groups & Community | Links & Savings | Home