Build Your own Spy Cam
Sunglasses for Documentaries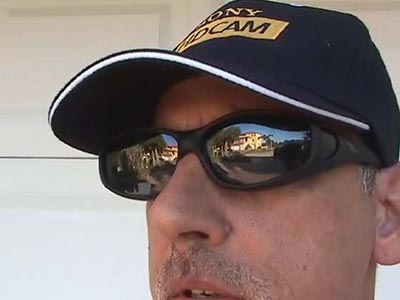 I've always wanted a pair of spy sunglasses that record stealth video but they run upwards of $300. So here's how to make your own that work great, record color video AND audio!

Step 1 – What You Need...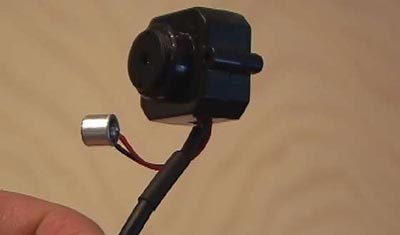 Micro Color Spy Camera that records audio and has an optional 9 volt power clip. ($17.95 on Ebay) Here are the spec of the camera I used:

NTSC 380 TV Lines
2 LUX
Effective Element: 510x492
Viewing angle: 30 ~ 35 degrees
Automatic Iris, Exposure with adjustable focus
Viewing Distance: 50 mm to infinity
Full Motion Real Time Color Video without delay
Operating Voltage: 9-Volt Battery or AC-DC +8V 200mA Power Adapter
Operating Duration by Battery: 10 hours on Duracell or Energizer Alkaline Battery


1 Pair Solar Shield Polarized Sunglasses. I picked a size Medium ($19.95 + tax - Walmart)


Step 2 – Tools...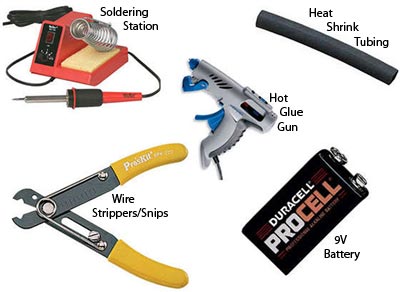 1. Soldering station
2. Hot glue gun
3. Wire Strippers/snips
4. Heat shrink tubing
5. 9 Volt battery
6. Small Camcorder

Mission | Tips & Tricks | Equipment & Software Reviews | Film Critiques
Groups & Community | Links & Savings | Home