| | | |
| --- | --- | --- |
| | | |
| | | |
| | | |
Here are MFM, naturally we are all about helping the microfilmmaker get his/her projects out to the world. You don't have to be The Blair Witch Project or Paranormal Activity and pray for a big distributor to come along and buy your film. There are now numerous sites to get your film out to an audience. I am taking a look at a new site that promises to make your film available digitally without fear of piracy or technical glitches that make online viewing uncomfortable. The platform is called Eggup.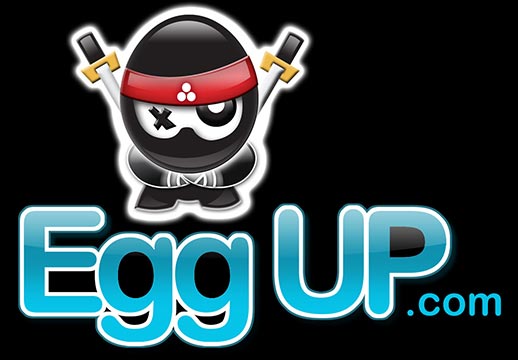 Eggup is a new media distribution and piracy solution for online viewing of films. The interest in developing this platform came from talks between founder Jon Yamashita and a Hong Kong filmmaker whose film had been pirated online. Chris Lucero, marketing director of Eggup told me "A filmmaker friend of Jon's created an indie film budgeted at near $300K. When the film was completed, he sent screeners out for reviews, festival submissions etc.and within a week, he found out that his film had been pirated online. Out of frustration, he called Jon and asked if this could be prevented. Jon has the technical background and used it to create the Egg concept and solicited me to provide the social media and guerilla marketing components because that is my professional background and Eggup was born. We believe that this new form of DIY distribution will enable filmmakers to control their distribution and make a profit on their film." Yamashita's career has focused on development of emerging technology for the Internet. Together with Lucero and his brother Wil, who both have backgrounds in internet marketing and web design, they formed Eggup to meet the needs of today's filmmaker.

What is an Egg?
An Egg takes a .mov or .mp4 file and and encrypts it into a secured shell. Within that shell, material can be uploaded such as epk's, added bonus materials such as mp3 movie soundtracks, jpg movie posters, information on live screenings, text files like ebooks or educational materials. Up to two advertisements can also be inserted and viewed if the filmmaker has sponsorship that they need to highlight. The Egg can then be passed around to anyone interested in finding out more about the film. The film contained within it can only be viewed in full once it is purchased and a customized player must be downloaded in order for the Egg to be viewed. "Our application (Fried Rice) that only the content owners have access to, enables them to create an Egg, update the Egg and they have ability to global pause, global resume and even global delete from a consumer's computer. The creator can choose how long the film can be accessed (1-30 days) and on how many computers. So if the individual purchases the Egg for 2 days viewing and 2 computer transfers, they will have the ability to make a copy of that Egg and move it to another computer. By logging into the Egg, it will allow the individual to view it on that computer. However if the individual transfers the Egg to a 3rd computer, the Egg will prompt the individual that they would need to make another purchase," said Lucero.
Not being a highly technical person, I asked if creators would easily be able to learn the interface application in order to upload their films, add additional files and make changes in pricing or time limits. "Our approach in creating the Fried Rice application was from the eyes of an indie filmmaker. We've made it simple enough so that the filmmaker can sign up and start creating Eggs right away. Since this is a very new technology, currently there is really nothing out there that we could compare it with. The technology we have developed took 2 years nonstop. We designed it to be an enterprise DRM mix with Rich Internet Applications while having the flexibility of a company to white label our product, thus saving them millions in development costs. Our technology is scalable and user friendly. It is not an ordinary static streaming site," said Lucero.

Often when filmmakers are seeking a hybrid distribution path, protecting international sales territories is a concern. Lucero said Eggup is a global product, but creators have the ability to turn off capabilities in specified territories. "Our technology is designed for the global market. When developing it, we looked at the most common format and developed around it. The container is mp4 or .mov, video codec is H.264 and audio codec is AAC. In our application (Fried Rice), we created a feature that will allow the filmmaker to restrict viewing by continents and by countries. Also the filmmaker has the ability to modify the restrictions at any time. By doing so, it will then update the Egg with the new restrictions."
Mission | Tips & Tricks | Equipment & Software Reviews | Film Critiques
Groups & Community | Links & Savings | Home