| | | |
| --- | --- | --- |
| | | |
| | | |
| | | |
My name is Istvan Criste, and I completed a feature last May called Escape from Darwin.

The creation of the picture was a long arduous process and much more work than I realized at the onset of the undertaking.

Making Escape From Darwin involved a grueling, remote location shoot in the middle of the Mojave desert near the Manson Family ranch. This entailed a forty-five minute drive each way to get cell phone reception and to refuel vehicles. Because of the limited budget, we had to ferry actors and equipment from four hours away in Los Angeles to a location that had no services on site. To compound the logistical nightmare we also had very limited housing, mostly trailers without water or power, and could not have more than eight or nine cast and crew present at any one time. That meant coordinating the shooting schedule in such a way that we could shoot out all the actors in a few days time, then send them back home so that others could have places to stay and get their scenes done. Yet despite these challenges we were able to get the film in the can and, after another six months of post with its own unique set of challenges, the film was finished.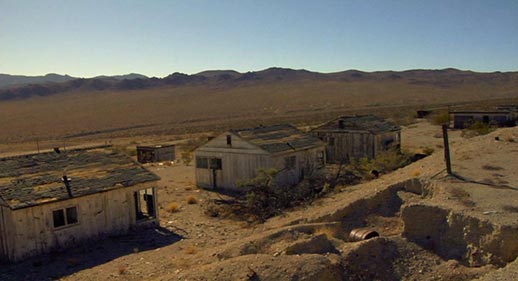 The set of Escape from Darwin in the Mojave Desert..
I eagerly submitted the film to festivals and we were met with a good measure of success playing in five festivals, and winning several awards at Indie Gathering in Cleveland for both Best Action Film and Best Director. Yet after the festival run of the summer and fall of last year, I was left wondering about the biggest challenge film makers face: getting distribution. However, in the end, I tackled this challenge as well, and here are the lessons of my experience selling Escape From Darwin.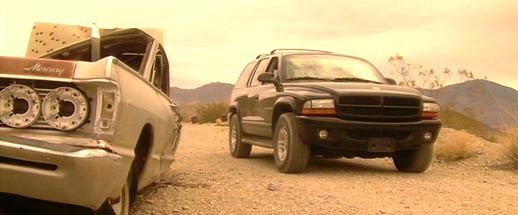 Carpooling into the Mojave for Escape from Darwin.
Distributors: What they do and where to find them.
As a film maker if you want your film to be seen by a broad audience, you are going to have to get your movie distributed. A daunting task to be sure, but take comfort in the fact that hundreds of film makers, both first timers and veterans, get films distributed every year. If you make a decent film there is no reason why that couldn't be you.

Securing distribution is often the last thing on a film maker's mind. I think this is largely because it's a very different beast than production. From pre-production to post, most independent filmmakers live in a bubble. You're worried about logistics, technical aspects of film making, sweetening up the music score, and adding those last digital effects. Mostly this work is either creative, or technical, but finding a distributor is more of a networking hustle.
Mission | Tips & Tricks | Equipment & Software Reviews | Film Critiques
Groups & Community | Links & Savings | Home