| | | |
| --- | --- | --- |
| | | |
| | Create a Hollywood Style Gunshot Wound | |
| | | |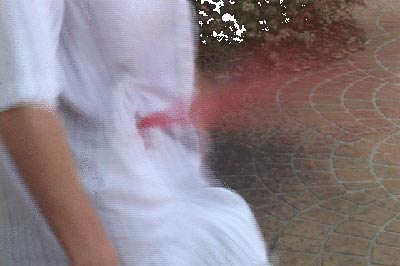 Here's how to create a home-made Hollywood-style gunshot effect! Great for amateur filmmakers or for Halloween! Alicia helps me demonstrate it along with a full video instructable...

Step 1What you will need for this effect...
Pick up a small garden sprayer at your local home improvement store. You will also need about a 3-5 foot length of clear tubing, a small clamp, a cork that will fit in the end of the tubing and a small piece of sponge.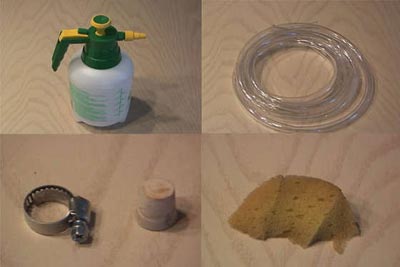 Step 2Fake blood for the effect.
Take a teaspoon or two of Arrowroot which you can find in health food stores. Heat a small pot of water and add the Arrowroot. Stir continuously until the mixture becomes thicker. Add a small amount of red children's non-toxic paint and stir in. The mixture should now be bright red. Add a tiny amount of red food coloring until you get the color right. Store in a bottle and thin it out by adding water to make the blood the required consistency for when you need it. For bullet hits you need to thin the blood quite a bit to allow it to spray out.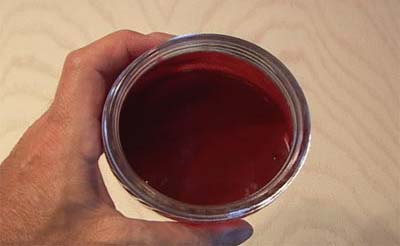 Step 3Attach the tubing...
Attach the tubing to the garden sprayer using the hose clamp.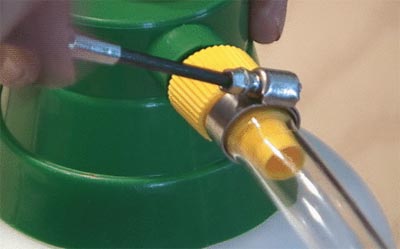 Mission | Tips & Tricks | Equipment & Software Reviews | Film Critiques
Groups & Community | Links & Savings | Home