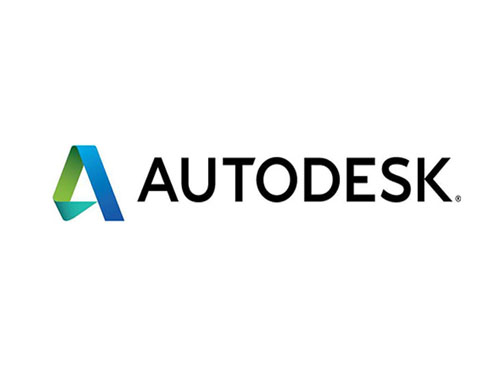 The Autodesk Entertainment Creation Suite for 2015 boasts more refinements to their group of programs that offer equal parts innovation, stability, and ease of use.  With an eye to the ever growing and evolving entertainment industry, Autodesk 2015 has added various software options and feature sets that creatives can leverage to develop their properties with greater efficiency. Depending on the production needs, digital artists who are working on a small budget film will find the new suite offerings and subscription model a helpful solution to keeping costs down.
Maya
Quite a bit of features have been added to Maya 2015 that will benefit the indie film maker that wants to create high quality effects for their features. In particular, two new particle simulators called XGen and Bifrost.  XGen, which was developed by Disney and Pixar, can generate different types of primitives on a given surface.  Anything from fur, feathers, or hair for a creature to trees, rocks, and grass for an environment can be instanced to cover an object.  Instanced primitives can then be conformed into whatever arrangement the artist needs.
Bifrost is an advanced liquid simulator with realistic results. Artists that would like to add some believable water effects to their shows could get the look they need using this tool.  The liquid volumes react to other animated objects, particle emissions, and influencer objects. Waves realistically break out of the way of a moving ship.  Propulsion devices push and scatter liquid particles to flow seamless with the volume container they are in.
Updated tools for working with meshes have been included in Maya 2015 to make modeling workflows more efficient and stable than previous versions. The NEX toolset, that was introduced in 2014, has been refined to have better retopology methods, taking advantage of  new relax, tweak, soft selection, quad draw and interactive edge extend tool to produce meshes with finer deformation.  Boolean operations, which have always needed to be approached with a fastidious workflow, are now supposed to be faster and more reliable. Then when the modeling is complete and ready to rig, the Geodesic Voxel Binding operation makes meshes with complex combinations of objects rig competently for realistic transitions in movement. A model of a soldier with all his gear could use this binding scheme to speed up the rigging process with less weighing work on the backend.
Shader FX in Maya 2015 now support custom shader types such as HLSL, GLSL, and CgFX to be customized within the material editor.  All these abbreviations are different types of languages for defining and creating the characteristics of materials. Maya has been ramping up their support for outside shader languages to expand the way artists create textures for their productions.  Being able to have access to these shaders with the powerful nodal construction system that is Shader FX is a huge plus for artists who will have a myriad of ways to producing looks that may not have been possible before.
3ds Max
In 3ds Max 2015, there is a big push for the software to be able to handle more high fidelity assets than before. The viewport has been overhauled to accelerate the interactions with the navigation, selection, texture baking, and dense mesh interactions.  Better looking scenes that respond instantly to an artists command help to speed up the iterative process. Anti-aliasing can be toggled on as well without loss of performance.
All the extra power is going to come in handy with the added support for Point cloud data.  Real-world landmarks can be defined by points, that when brought together resemble a cluster of dots. Thus the name Point Cloud.  These points are then used as a guide for building accurate representations by allowing for geometry to be slid along the surface. A fast way to use existing datasets to create real world objects that need to look as near to perfect as possible.
Besides performance enhancement, some other components have been added to different areas of 3ds Max 2015.  Shader FX, which previously started life in Maya, has now been ported over to 3ds Max.  Python scripting has also been added to Max which can be used independently or in tandem with Maxscript to add extra flexibility and expansion to technical artists wanting to get more out of the software. Hugely influential additions that will push the boundaries of what artists were able to do in the program.
MotionBuilder
MotionBuilder 2015 now supports Kinect motion camera for motion capture.  This Windows-only plugin will allow filmmakers to record performances to later apply to rigged characters in MotionBuilder. No longer having to build all your character animations from scratch, artists will be able to act out base movements to be refined later within MotionBuilder.  On top of that, animators can pull from MotionBuilder's huge Moves Content library with hundreds of pre-made FBX format performances. This is a huge advantage to the filmmaker who would like to expand into using CG characters but could not surmount the financial barrier of entry to using motion capture technology as a resource.
Another nice feature is the Animatable Depth of Field. Artists are able to change the camera aperture to better match the final output of a shift in focus.  The Follow Focus option will allow an animator to hold the focus on one character while changing the distance between the camera and it's subject. The performance should all export in FBX format to be added into Maya or 3ds Max to complete the scene.
Softimage
Lastly, the sad news coming from Autodesk is that this will be Softimage's final outing.  In an effort to consolidate and manage its resources more efficiently, Autodesk is making Softimage 2015 the final version.  The updates to it seem to be more about solidifying the existing technologies as well as adding support that was already available in Maya and 3ds Max.  Alembic caching to be able to hold large datasets of assets. Improved ICE performance and Single Click connectivity to CrowdFX in MotionBuilder.  Full access to Mental Ray previously hidden functionality.  All of these updates seem as an effort by Autodesk to let Softimage finish strong and leave something good behind for artists that will continue to use it for a while longer.  But whenever they are ready to make the transition to Maya and 3ds Max, Autodesk has created a package at no extra cost to subscribers so that they can select which 3D animation solution will fit them best.
Standard and Ultimate Suites
The Autodesk Suite offerings have been modified slightly from how they were presented in past years. With the loss of Softimage, the suites have been adjusted to match price point to the necessity of the production.  Both include Mudbox and MotionBuilder 2015, but the Standard edition includes only Maya or 3ds Max as the main animation package. Going with Ultimate edition, a team can have both products and choose what best fits their skill set.  A logical division that will fit most situations.
Final Comments
  There is a lot of great changes and new arrivals that should excite any user of Autodesk software. Autodesk Entertainment Suite 2015 continues to anticipate the needs and challenges of the entertainment industry.  From film to games, their collection of software packages aim to make the user experience efficient and accessible. Hopefully, when 2015 is released, we'll be able to put the new entries through their paces and see if it lives up to Autodesk's already high standard for excellence.