Adam Sandler is many things. To start off, he's a comedian, starting out with a career in stand up and quickly transitioning to television, joining Saturday Night Live during its 90's renaissance. He's a film icon, gaining his massive army of fans in his transition to cinema with 90's cult classics like Billy Madison, Happy Gilmore, and the Wedding Singer. He's also accomplished what very few actors have: he's his own franchise. People check out the latest action movie, the latest romantic comedy, and the latest Adam Sandler movie. However, to most film buffs, intellectuals, and critics, Adam Sandler is one thing and one thing only: a joke. And not even a funny one.
Sandler and his franchise are attacked for various reasons. For starters, Sandler's humor is almost done in a way to cater to the lowest denominator. His humor relies on cheap sight gags, toilet humor, and sex jokes, leaving the impression that his scriptwriters are perverted middle school boys. He's also been accused of racism and sexism. For example, Sandler was attacked for his stereotypical portrayal of Africans in his film Blended as well as Native Hawaiians in the film 50 First Dates. For the latter, actress Rose McGowan released on twitter a casting demand for one of his films stating "Wardrobe note: Black (or dark) form-fitting tank that shows off cleavage (push-up bras encouraged). And form-fitting leggings or jeans."
However, the biggest complaint cinephiles and Sandler fans alike share is the fact that he doesn't seem to try anymore. On Jimmy Kimmel's show, Sandler admitted to using his movies as an excuse to vacation and hang out with his acting friends like David Spade, Kevin James, and Rob Schneider. But it makes sense. Though Sandler's films are usually destroyed by critics, most of them, specifically the critical flops, are box office successes. Some companies have even taken advantage of this phenomenon. Netflix is a great example, the quintessential platform for Sandler's franchise, signing Sandler to a picture deal. So far, he's released two movies. The former, The Ridiculous Six, was universally panned by critics, so much so that it currently holds a 0% on Rotten Tomatoes. Nevertheless, the film became the most streamed movie on Netflix upon its release. The only film to surpass it was Sandler's second Netflix film, the Do-over.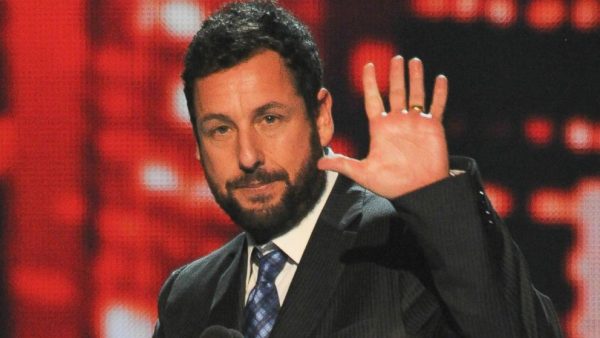 Ironically enough, when Sandler succeeds in acting or producing a critically acclaimed movie, it always fails financially. All of his films with caliber fall under this. For example, 2002's Punch Drunk Love, Sandler's collaboration with one of the 21st centuries greatest directors, Paul Thomas Anderson, had him playing a more serious and dramatic role. The film was critically lauded, showing the potential that Sandler had as a serious actor. Nevertheless, the film barely broke even. Even in Sandler's genre of comedy, his critical achievements are financial flops. 2009's Funny People, Sandler's collaboration with long time friend and critically praised director Judd Apatow, was another financial failure, this finalizing the Adam Sandler Syndrome: to make money, Sandler must churn out his crude comedies. However, maybe someday, Sandler will find a balance, a great comedy praised by cinephiles critically and movie-goers financially, he can break his spell. Who knows?