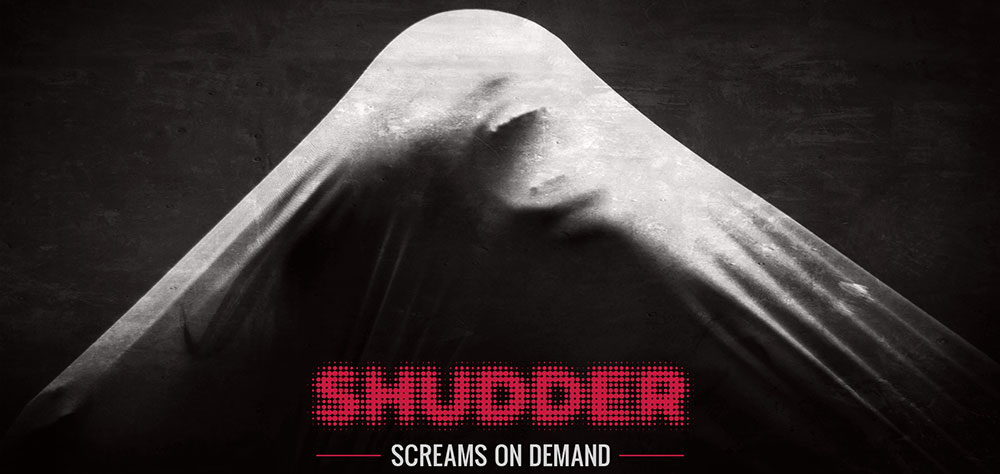 HORROR STREAMING VIDEO SERVICE SHUDDER UNVEILS
FILMMAKER PROGRAM TO MENTOR AND SUPPORT
THE NEXT GENERATION OF HORROR CREATORS
AMC Networks-backed Service Announces Shudder Labs, a Weeklong Horror Workshop
New York City, NY – February 20, 2015 – Shudder, the horror streaming video service backed by AMC Networks, has launched Shudder Labs, an intimate and immersive workshop for aspiring genre filmmakers. Shudder Labs is a one-of-a-kind retreat that will bolster and support the next generation of horror storytellers as they develop their projects under the guidance of established creators and tastemakers.
The inaugural Shudder Labs program will take place June 13-18 in New Paltz, New York, and will feature a variety of workshops including directing, screenwriting, and special makeup FX. In addition, participants will learn from Masters in Residence, expert filmmakers and producers who will lead guest lectures and workshops in their specialty. The six-day retreat will also include keynotes from distinguished masters of horror. Each participant will graduate from the program as a Shudder Fellow and take home a $5,000 grant and a year-long mentorship from one of the Masters-in-Residence.
"As a streaming video service, Shudder is dedicated to developing the best experience for horror enthusiasts, and a big part of that involves supporting the community around this unique genre," said Samuel Zimmerman, curator for Shudder. "Shudder Labs takes that idea a natural step further. We are honored and excited to confirm a commitment to emerging talents as they embrace filmmaking in the most thrilling and subversive of genres."
Shudder Labs is now open to filmmakers who have produced at least one short film or micro-budget feature. Ten participants from across the U.S. will be selected at the end of April. Further details on the program and application can be found at labs.shudder.com
About Shudder
Shudder is a diabolical premium streaming video service, serving horror fans with curated worldwide programming ranging from hard-to-find independent fare to cult grindhouse classics to Hollywood blockbusters. Shudder has something for everyone, from the casual fan to the hardcore horror devotee. Backed by AMC Networks, Shudder's growing library of curated horror is available ad-free and for unlimited viewing on Shudder's website, mobile apps for iOS and Android, Chromecast, Apple TV, and the Roku platform with a free 14-day trial or $4.99 monthly/ $49.99 yearly membership. To sign up or learn more about Shudder, visit www.shudder.com.