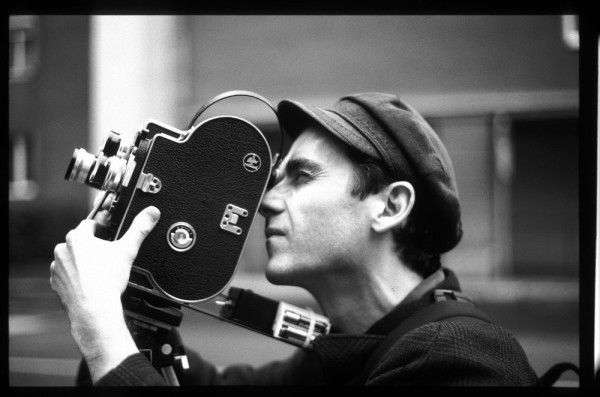 NewFilmmakers Los Angeles (NFMLA) will be hosting its annual On Location event on Saturday, October 10, 2015, at the Hollywood Center Studios and will be hosted by comedian Guy Branum (Chelsea Lately, Totally Biased). The project –presented in partnership with a host of sponsors such as MovieMaker Magazine, the New York Film Academy, Starbreeze Studios and Hollywood Center Studios– presents a series of one-to-five-minute-long short films aimed at showcasing the city of Los Angeles through the eyes of each filmmaker.
Additionally, NFMLA is hosting its monthly film festival on Saturday, October 17th, which will feature a series of short films from filmmakers across Europe and the US and spanning genres from Sci-Fi to thriller/suspense. This will be followed by a Q&A with each film's director. The festival also offers an after-party enabling the audience and talented filmmakers meet and interact.
NewFilmmakers Los Angeles (NFMLA) is a non-profit organization focused on presenting innovative works by emerging filmmakers all around the world to the Los Angeles community of entertainment professionals and filmgoers. According to their website:
"NFMLA provides a forum where filmmakers can be recognized for their contributions, have open audience discussions about their projects and connect with industry professionals for insight on distribution, production, acquisition and representation."
NFMLA is part of The NewFilmmakers Series, an organization that selects films and videos often overlooked by traditional film festivals. Many well known films have debuted and been discovered at NewFilmmakers including Too Much Sleep, Zero Day, & Blair Witch Project.
The organization hosts both monthly events –red carpet screenings of films by emerging filmmakers from around the world– and annual events. Film screenings are programmed a few months in advance in order to give filmmakers a chance to promote their work. To submit your film for screening at one of NFMLA's monthly events, click here.
In addition to a constant surge of monthly screening events, NFMLA also offers membership (individual and household) which includes perks such as tickets to over 24 screening events per year and a free 3-month membership for actors at Hollywood Casting and Film.
A list of upcoming events can also be viewed here.
For more information, visit www.newfilmmakersla.com.