Book Review
The Art of Asking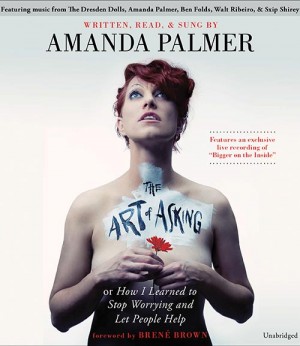 Author:
Amanda Palmer
Topic:
Learning how to connect with your audience and build friendships that help art flourish
Publisher:
Grand Central Publishing
Available Formats:
Kindle, hardcover, paperback, Audiobook download, Audio CD
Page Count:
352 pp.
MSRP:
$15.99 Printed / $24.99 CD / $21.99 MP3
Expected Release:
Available Now
Official Website:
AmandaPalmer.net
Sample Chapter:
Click Here
Special Discount:
Click Here
Review Issue:
#107 (02/15)
Reviewed By:
Anwuli Okeke
Final Score:
9.0 (out of 10)
"If you love people enough, they'll give you everything".
This quote summarizes the book, The Art of Asking by Amanda Palmer.
Following the success of her TED talk (shown below), which in turn was inspired by her successful $1.2 million kickstarter campaign for her then-upcoming album, Palmer was asked to write a book.  Palmer's book, The Art of Asking, is a story about how a street performer and musician is able to create meaningful connections directly with her audience by being open to that connection, and by not being afraid to ask for that connection.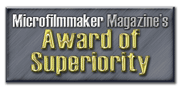 As the name implies, the book is about the art of asking and how we all can use a lesson in being able to ask for help if we're going to be successful at our art. It meditates on both the difficulty and the necessity of asking for help and shows us how Palmer uses twenty-first century tools to make a living as an artist which doesn't involve marketing ploys but focuses on building your own community, gathering your own tribe and letting them help you. This is one artist's life laid bare as an example of the risks and rewards that come with the vulnerable act of asking.

Comprehension
Palmer has a candid, stream-of-consciousness yet linear style of writing that draws readers in word-by-word; and this style of delivery makes for a compelling and entrancing read. This effect is made all the more powerful when you listen to the audio version, which I dramatically preferred, because she narrates the book herself, without the barrier of an outside narrator, even going so far as to weave in the music she was creating or was given to her at different mileposts along the way. Her manner of speaking is simple and emotional because she uses words and tells stories in such a way that envelopes readers in a warm environment, letting them feel safe enough to relive her experiences as they journey through her life.
Depth of Information
Rather than a how-to guide, Palmer's The Art of Asking is part memoir, part lessons learned, part suggestions, and ALL autobiography as it chronicles her journey from childhood to the Rock Star/Artist/Author/Blogger she is today. She candidly shares the strategy that works for her as an artist, a strategy that's based on simple human connectivity built on the pillars of trust, reciprocity, couch-surfing, crowd-sourcing, twitter and a lot of body paint.
Interest Level
Palmer's courtship and marriage to Neil, and her struggles with her cancer-stricken friend Anthony, are not simply subplots in her story, but they are part of the driving factors behind her. They are engaging, fully realized people, interesting in themselves. Palmer lovingly introduces us to each person and we get to know them even more intimately the further we delve into the book. I felt as though I could correctly predict how each member of her story would respond to situations and questions that arose in her emotion-laden prose. Palmer gently weaves each human connection into her story, but, magically, it does not feel exploitative or opportunistic. Rather, as the story unfolds, we get to watch the cords of love and friendship bind even tighter.
At the end of the book, I wondered what happened to each person, almost as though they were my old friends, and kudos to Palmer for not leaving readers hanging but providing an update on where each person is from where her book leaves off. Storytelling is always a performance, and it's the performer in Palmer that pulls off the many stories that make up this book and make the audio version so powerful—such that some might see the printed version as a pale reflection, like a transcription of a rock concert. She grabs and holds your attention from the first word to the last word so much so that I found myself reading the footnotes.
Reusability
The subjects discussed in her book – asking, trusting, empathizing and sincerely caring for others – are timeless themes that will endure from one generation to the next. Her insight on how she leverages twitter to connect with fans is also invaluable to anyone looking to identify, connect and grow a crowd of loyal followers. For any artist looking to get paid, knowing how to navigate the minefield that is today's world is crucial and Palmer provides a blueprint on how she has successfully mastered this craft.
Value vs. Cost
The cost of Palmer's book, The Art of Asking, is minimal when compared with all that the text has to offer: thought-provoking questions on art, commercialization, and human interaction; nuggets of wisdom for life and love; insight into new and engaging entertainment business models; and a great example of success in this new era of disruption.
Overall Comment
Amanda Palmer's The Art of Asking is a love story between Amanda and her art, Amanda and her husband and, ultimately, Amanda and her fans. Her book offers insight into ways that artists can benefit from their art in the new social media environment and encourages readers to rethink their beliefs about asking, giving, and art commerce. Her success is an inspiration to artists everywhere exploring alternative business models and her book is a must-read (or rather, must-listen if you follow my recommendation and get the audio version) for today's artists and those who love them.
| | |
| --- | --- |
| | |
| Comprehension | 10.0 |
| Depth of Information | 10.0 |
| Interest Level | 9.0 |
| Reusability | 8.0 |
| | 8.0 |
| Overall Score | 9.0 |