Camera Review
Blackmagic Cinema Camera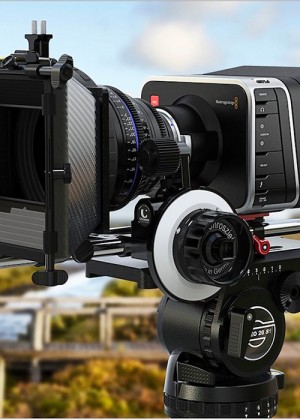 Manufacturer:
 Blackmagic Design
Website:
Click Here
Description: 
2.5K Resolution Camera
MSRP: 
$1995
Expected Release: 
Available Now
Demo:
Click Here
Purchase: 
Click Here
Review By: 
A.J. Wedding
Final Score:
9.3
Two years ago, Blackmagic design shocked the world when it unveiled the camera at NAB in Las Vegas. Fresh off the heels of the disappointment felt by those who learned that the upcoming Red Scarlet would not hit the low price target they had announced previously, the Blackmagic Cinema Camera filled the void.
Now, thanks to the soon to be released step-up-brother, the 4K URSA, the Blackmagic Cinema Camera is boasting its new reduced price, making it a lot easier to shake your pockets and find enough coin to afford one. (Ok, that may never apply to any of us while we're in the microbudget or even indiewood world, but it's a lot closer than it's been in the past!)
Ease of Use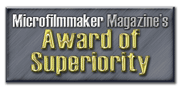 Every camera comes with a learning curve, and the Blackmagic camera is no different.  However, this camera's learning curve comes from the fact that we've all dealt with such complicated systems at times, that we don't believe the simplicity that they have accomplished.
The menu system on this camera is very simple to use, and the LCD screen acts as both a monitor and a touch screen.  If you want something you can just pick up and shoot amazing things with, this is the camera you are looking for.
The Iris is a little strange on this camera.  There is an Iris button, which attempts to 'auto-iris' for you, with any further adjustment being done using the left and right arrows under the screen.  It doesn't tell you the actual f-stop which can be problematic, but the clarity of the LCD touchscreen does give you a very accurate view.  With 13 stops of dynamic range, you shouldn't be too far off of your target.
Depth of Options
Let's start with the most obvious reason people are interested in this camera. It shoots true 2.5k 12-bit RAW, ProRes and DNxHD file formats. It gives you 13 stops of dynamic range which is right up there with the big boys.
You can get the camera with an EF Mount, PL mount, or a MFT (micro 4/3) Mount which allows you to use manually operated lenses..
The camera is so compact that you could fit it in almost any small space, which you could consider an option as well. You can certainly build it out when you need to, but being able to get into small spaces and mount to smaller equipment is a huge plus. It also has 3 ¼ 20" mounts on the topside as well as one on the underside to allow compatibility to virtually any existing tripod plate, accessory arm, or mount.
Unfortunately it only offers 3 shooting speeds at this time, 24p, 25p and 30p. Perhaps future software upgrades will include other frame rates. The camera has an ISO range between 200 and 1600 ASA, which is truly all you need. At 1200 ASA you start to see that tell-tale grain that all digital cameras get at those levels, but no worse than a Red Epic. You cannot change shutter speed, but you can change shutter angle. This becomes important when you want to change the look of your movie. If you look at a movie like "28 Days Later," the DP used a very wide shutter angle to make the zombies feel as though they are running much faster, even though it's shot at normal speed. Being able to adjust shutter angle gives you the option to have a soft picture motion or a hard, quick feeling motion often used in action scenes. Here's a little cheat sheet for shutter angles if you're used to dealing with shutter speeds:
1/32 = 270
1/48 = 180
1/50 = 172.8
1/60 = 144
1/96 = 90
1/120 = 72
The camera has an HDSDI output as well as miniUSB and Apple Thunderbolt, which is great for high-speed transferring of footage if you have a fairly new Apple computer. There is not an HDMI output, so if you have an HDMI monitor you will need an adapter.
Strangely, and annoyingly, the camera has an internal battery, which cannot be swapped out.  That makes production somewhat difficult if you are shooting for more than a few hours.  Fortunately, you can plug in an external battery solution such as a V-Mount, which is recommended for extended life.  But that adds extra cost and weight, so keep that in mind.  While the camera has a few issues for those of us that are used to much more manual control and swap-ability, it is set up to accept so many accessories and add-ons that you can easily create a custom camera out of it.
The camera requires SSD cards, as the data rate is much higher than anything that an SD card can handle.  They are fairly expensive but since they are not proprietary, you can always hunt for the best deal.  There are several brands such as Kingston, Intel, Sandisk and many more.
Performance
The image that you get from this camera is nothing short of fantastic.  Once you learn the basic ins and outs of this camera, it becomes very simple to use.  Being able to shoot ProRes or Raw is really nice because, if you are just shooting web content, you don't want to deal with the immense files and workflow of Raw.  And you really aren't giving up much quality in that space.  It's 10-bit ProRes HQ, so even on its lower resolution, it's still higher quality than most cameras around its price range.  Toggle to 12-bit Raw and there is nothing in its price range that can touch it.
One downside of the camera is that it has a crop sensor.  This means that you won't be getting the entire view from your lens.  For example, (and not exact) if you use a 50mm lens, its angle of view to the camera is closer to that of an 80mm lens.  So if you want a wide shot, you will need something extremely wide like a 14mm just to get the look of a 24mm lens.  It's a problem many digital cameras have, such as the Canon 7D and T2i.
Value
This is a home run.  On top of how amazing it is at the price range, as I've clearly shown already, you also get some amazing software bundles included that make it an even better value.
DaVinci Resolve is a $995 program used by the entire industry as the standard color correction tool, and it comes free with the camera, as does Ultrascope ($595) for professional waveform monitoring.  If you were already looking at getting those packages anyway, then the Blackmagic Cinema Camera has a price of only $405.  You simply cannot beat this deal.
And while the camera firmware has some issues they need to work out, getting this camera will get you used to the Blackmagic workflow.  That means that, when you are ready for an even better camera, the $2995 Production Camera 4k and then the $5995 Ursa will be easy for you to adopt, having become used to their menu systems and workflow.
Final Comment
If you're considering a camera in the $1k-$2k range, there is no question here.  Sure there are a few things on the camera that could use updating, but Blackmagic is a design company and you can certainly expect them to innovate and adjust based on customer feedback.  Every camera in their line is a great call for the money, this one perhaps being the best overall value for the price.
| | |
| --- | --- |
| | |
| | 8.0 |
| | 9.0 |
| | 10.0 |
| | 10.0 |
| Overall Score | 9.3 |