Book Review
John Badham on Directing:
Notes From the Set of Saturday Night Fever, War Games, and More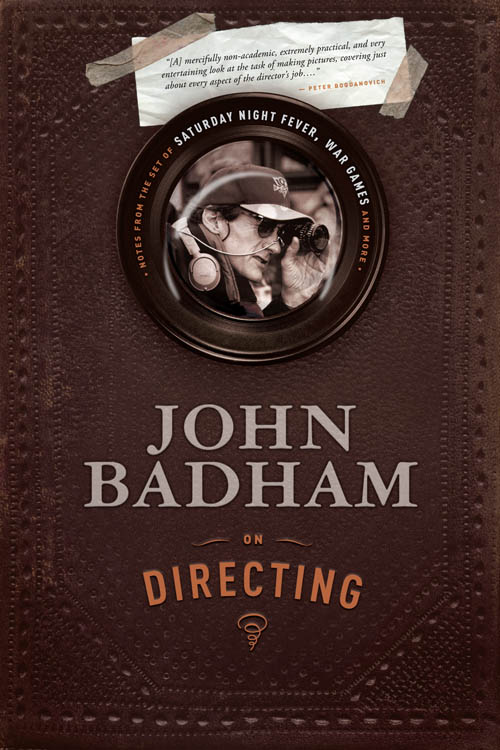 Author: John Badham
Topic: Directing
Publisher: Michael Wiese Productions
Available Formats: Print, Audible
Page Count: 240 pp.
MSRP: Book: $26.95; Audible: $19.95
Expected Release: Available Now
Official Website: www.mwp.com
Sample Chapter: Click Here
Special Discount: Click Here
Review Issue: Issue #91 (09/13)
Reviewed By: Justin Pugh
Final Score: 9.4 

In my experience, the mantra that states "you can't teach directing" is true. Directing can be a painful process of learning by trial and error. While nobody can "teach you" how to have a unique vision, there are people that can give you valuable information that can help you execute it. There are plenty of books written by accomplished and very respectable directors that serve this purpose. I've read several of them and among the ones that have helped me the most as a beginner director have been written by John Badham.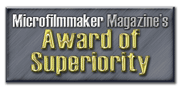 What I appreciate the most about Mr. Badham's writing is how practical the information is. He doesn't make much room for lofty ideas of art, what is wrong with cinema, problems with producers these days, etc. None of that seems to matter when you are on the set trying to get your actors out of a rut, or in the editing room hating yourself for not getting that one shot. He focuses on basic, useful information that you can actively use on the set to communicate to your cast and crew.
Comprehension
Mr. Badham  has over 30 years of experience in directing feature films and TV shows of various genres. The information and insight in this book comes from that knowledge base. The scope of this book is essentially a basic "how to" overview of directing.
Throughout the book Mr. Badham gives examples of problems that he has faced and what he has learned to avoid and escape those situations. The scope of the book is wide and there doesn't seem to be much rhyme or reason of where he is going to go next. However, in a strange way, it seems to represents the random nature that directing can be. The book reads quickly and he makes his points efficiently and rather effortlessly.
Depth of Information
His first book entitled I'll Be In My Trailer: The Creative Wars Between Directors and Actors (see Jeremy Hanke's great review of it here) focuses on your relationship with the actors, and gives guidelines on how to be a director that is collaborating with the actor. With Directing, Mr. Badham starts out by touching base on on the same concept of his previous book, but goes further into how to identify and work through problems that arise with working with talent and crew on set.
For me, this is probably the most important part of the book. I find that in the course of making a film it is imperative that you know how to properly navigate the problems that arise while in production. Becoming lost in the process, or poorly directing your actors in front of an entire crew is a situation that nobody wants to be in. Unfortunately, as a beginning filmmaker, it is all too easy to find yourself in that position.
Interest Level
I found that this book kept my interest throughout. The anecdotes from other actors and filmmakers serve the perspective and rhythm of the book well. The one area where things got a little dry was a bit later in the book. After Mr. Badham moved on to give insights on how to successfully direct drama, action, suspense and other genres, he walks us through how to assemble scenes, and why some scenes work and others don't. Being that Mr. Badham has proven himself as a very versatile director, he gives many examples of what he learned in creating his own body of work. While this information in good and worth reading in this context, I found it less interesting than other chapters. There are many books that examine these themes, so there wasn't as much new information here for me. As important as these decisions are, I find these are usually decisions that are made in pre-production where circumstances are much less stress oriented than the day on set, when it is all too easy for stress to lead to making poor decisions that you are forced to live with.
Reusability
Considering how simple and straightforward the information in this book is laid out, yet how topically based it is on specific situations, I know that this is a book that I will return to as I prepare for future projects. It's a great resource to have by your side as you work to gain enough experience to find you own approach as a filmmaker.
Value vs. Cost
After reading some of the situations that John has been in, and how he worked through them, I feel that I have been given more tools to use as a filmmaker. As with all useful tools, once you use them you can't imagine not having them. If you buy and read this book and it only helps you out of a few jams, then considering how expensive mistakes are in this industry, my friend, you've gotten one hell of a bargain.
Overall Comment
While some of this is well charted territory for those who read a lot of filmmaking books, this book contains straightforward information that will help you to stay in control of the filmmaking process. If you are aware of pitfalls that you will most likely encounter while making a film, you are already in a much better place. Pitfalls will always come, but the more you can minimize them, the better off you are. As a young filmmaker, this book is one of the best resources I've come across because it gives practical and straightforward information that will help you to craft stories well, and cultivate good relations with collaborators.
| | |
| --- | --- |
| | |
| Comprehension | 9.5 |
| Depth of Information | 8.0 |
| Interest Level | 10.0 |
| Reusability | 9.5 |
| | 10.0 |
| Overall Score | 9.4 |