Software Review
Trash 2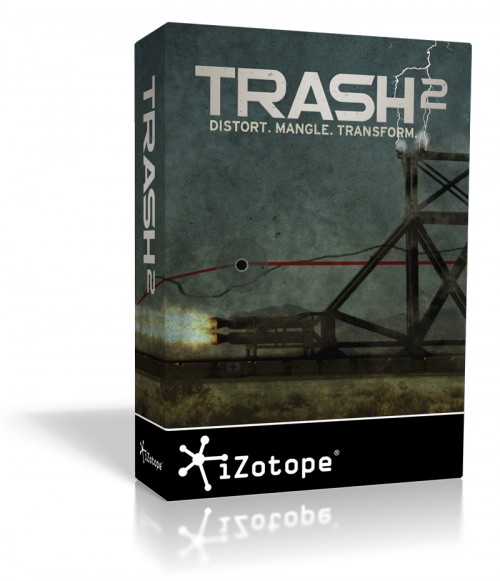 Publisher:
iZotope
Platforms:
PC & Mac
Description:
Audio Effects Plugin
MSRP: 
$249 New; Edge Expansion Pack, $29
Expected Release: 
Available Now
Official Website:
http://www.izotope.com
Samples: 
Click Here
Demo:
Click Here
Special Discount: 
N/A 
Review Issue: 
Issue #87 (05/13)
Review By:
Gabe Gibitz
Final Score:
9.0
Nearly 10 years ago, iZotope released a product called Trash, an audio plugin that gave users a wide array of tools to distort and mangle audio. It has been heavily used by bands such as Nine Inch Nails, Garbage, and Sigur Ros and has served the music and film industry well over the years. Just a few months ago, iZotope released the rebirth of this classic plugin now called Trash 2, and it's better than ever. Whether you are a sound designer mangling sound effects or a filmmaker looking to add some grit to some background music in your next short film, Trash 2 has an application for everyone in the music and film industry.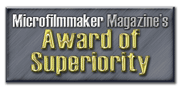 This plugin has been redesigned from the ground up for better sound and workflow. Sporting hundreds of presets to tweak, it is easy to jump right into the plugin, yet Trash 2 allows users to go as deep into the shaping of this plugin's effects as they desire. Loads of different distortion types are possible, and users are even able to create their own! Two filter modules and a convolution module are included, each of which are quite powerful. Let's take a look at this plugin's ability to introduce these now-popular effects into your film's audio and help determine if this would be worth the $250 price tag.
Ease of Use
Simply put, Trash 2's workflow is fantastic! iZotope has made an inordinate amount of information and options easily accessible. The interface is easy to navigate and anyone that owns other iZotope products will find the layout similar to other recent iZotope plugins, with buttons across the bottom corresponding to the different modules.
Perhaps the most confusing part of the plugin is making one's own distortion, but it's understandable that an in-depth option such as this would have a learning curve. This is just one example of Trash 2's many options that we will get into in this next section. If users do not want to spend the time making their own, iZotope released an expansion pack of even more ways to introduce distortion – all of which give users the full ability to tweak the sound to find the exact sound each situation may call for.
Depth of Options
This is where Trash 2 really blows my mind.  It has almost anything one could think of for a distortion plugin!  Since each effect within Trash 2 is organized into modules, let's walk through each module one by one:
Filter 1 (and 2)
These two filters are identical, but one, by default, goes before and the other after the Trash module (the order, however, of every effect can be changed by clicking the 'Graph' and rearranging the effects to meet your needs), since subtly different effects can result depending on which stage the filter is applied. (For visual filmmakers, this is sort of like Magic Bullet Looks, which can apply filters in a virtual environment either before or after the camera.) Each filter offers access to a 6-band EQ, allowing users the ability to shape the incoming sound. Users can select from many filter types, which are organized into categories. Just listing the categories should give you an idea of the wide sonic possibilities of these filters: clean, rez, retro, saturated, screaming, synth, and vowel! All filters can be modulated (i.e. the settings automatically altered based on something else) and can be set to sync to: a host program's tempo, a specific amount of time, or to use the incoming signal to trigger the modulation.  Results vary from adding subtle motion to the sound to radically altering it.
Trash
The Trash module is the heart of this audio plugin. It is set up to allow the addition of two types of distortion simultaneously. Users are able to choose from several distortion curves — all of which are fully able to be tweaked — or create distortion curves from scratch in the module's graph. This module also has a multi-band option, which allows users the freedom to tweak the settings of the low, mid, and high frequencies separately. This works especially well when you have an audio sample with different distinct frequencies, like a drum kit, for example. If you wanted to distort the kick drum (a low frequency) with one distortion and the cymbals (a higher frequency) with a different distortion, the multi-band option would come in handy! Pre, Drive, and Style sliders let you adjust the amount and flavor of your distortion further.
Convolve
This module helps you decide how convoluted and complex your sound will be. Users are able to choose from many different sound characteristics that are taken from various amps, devices, and small spaces so that these can then be applied to your sound. Also, this lets you load characteristics from outside those within the plugin, opening you up to a wide array of options!
Dynamics
This is a complete dynamics processing module with all of the typical controls for tightening up your sound. Similar to Alloy 2's Dynamics module, this module also possesses various metering options and the ability to perform multi-band compression, which allows you to compress different frequencies to varying degrees.
Delay
This module provides basic controls for a delay unit, plus the ability to change the type of delay "circuitry" that is being emulated – tape, tape/tube, analog, lo-fi digital, broken bit, or digital. There is room for improvement with this module, though. This is one module that, if revved up in a future version to provide a level of control comparable to the rest of the plugin, could really put Trash at the top of the heap (pun intended).
Performance
Trash 2 is fairly efficient on your computer processor, considering everything that's going on under the hood.  Be sure you have modules turned off that you don't need, as that unnecessarily uses additional processing power.  Also, be aware that if you're loading your own impulses into the convolution module, the longer the impulse, the more CPU-intensive the setting is.
The Filters and Convolution modules sound great, and the Delay and Dynamics are typical, industry-standard effects. The Distortion module is great for adding grit to synthesizers, trashing out sound effects or drums, and being overall creative with film sound design. For any of you out there that play the electric guitar or record this instrument a lot, I would hedge away from using Trash 2 as a guitar amp replacement. They just don't come close enough to original analog distortions. If combined with top-shelf amp and tape simulators, however, you'll have about all of distortion and filtering options you could ever want!
Value
$249 is a logical price point, but I think it would be much more accessible to filmmakers looking to justify doing more sound design if it were at a price point of, say, $199. Regardless, Trash 2 delivers great sound and smooth workflow at a fairly marketable price. Any filmmaker involved in any way with the sound design of his or her film would definitely benefit from a product like this.
Since the dawning of rock music, distortion is everywhere. It has become a sound that our consumers (whether they know it or not) have come to like, making distortion a staple in our culture's sonic palette today. You can't go wrong introducing distortion (in moderation) into your next film with a plugin like Trash 2.
Final Comments
iZotope has done a fabulous job updating this classic audio-mangling plugin. With such a breadth of options offered within this one plugin, Trash 2 offers filmmakers and sound designers the ability to distort audio to their heart's content. Trash 2 delivers a stellar sound and smooth workflow – a solid option for adding grit to your next film's audio.

| | |
| --- | --- |
| | |
| | 9.0 |
| | 9.5 |
| | 9.0 |
| | 8.5 |
| Overall Score | 9.0 |