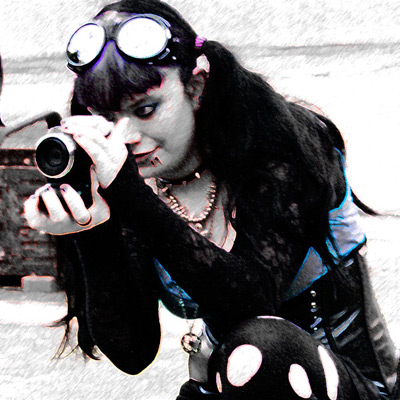 Our filmmaker fans have long had a single request for an improvement here at MFM: film reviews!
While we are very well known for our film critiques, which are aimed at helping filmmakers learn from their mistakes and improve their craft as filmmakers, the technical details which make these critiques so helpful aren't as great for folks who want to get publicity on the film viewer side of things.
As such, we will now be launching our Straight Shooter Film Reviews. A "straight shooter" is someone who doesn't shovel manure, but tells you the unvarnished truth. These reviews will be all the things our filmmakers have said they want for publicity: short, non-technical, and designed for film watchers!
The Straight Shooter reviews will be a page or less in length, covering only two main areas (story and watchability), have a single score, and a percentage meter for how much the reviewer was able to sit through! The last may sound harsh but, the reality is, some films are made by folks who've made so many cardinal sins that no one but their family members would sit through it all. This meter gives an unvarnished way for viewers to know what they're getting in for and filmmakers an accurate way to see where they're losing their audience!
In addition to a single score, there will be designations for how much a viewer should be willing to shell out to see the film, from make reservations at a festival to Netflix streaming if nothing else is on to you can't get that time back again!
All 9.5-10.0 awarded films will receive the Flanagan-Varava Film Excellence Award, an elite award named after repeat Best of Show powerhouses Mike Flanagan (Oculus, Absentia) and the Varava Brothers (Tumbleweed, The Shadow Effect).
We are confident that this new option for filmmakers will make sure that filmmakers can choose either training or publicity as they need it. Both options are currently the same price for filmmakers!
The first feature to use our new service will be the comedy caper, The Roundabout American.
____
Image features model Lorra Whitescarver.