Software Review
Adobe Dreamweaver CS6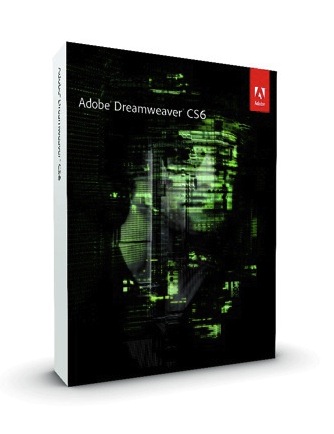 Publisher:
Adobe
Platforms:
PC & Mac
Description:
Website and Mobile App Design Software
MSRP: 
$399 New (full version), $19.99 per month (installments), $125 Upgrade
Expected Release: 
Available Now
Official Website:
http://www.adobe.com
Samples:
N/A
Demo:
Click Here
Special Discount: Click Here

Critique Issue:
 Issue #80 (10/12)
Critiqued By:
Gabe Gibitz
Final Score:
9.1
Adobe has stepped up its powerhouse web production product once again with Dreamweaver CS6. This release focuses on three main areas: workflow improvements, integration with Business Catalyst, and further mobile app integration features. Overall, while this release can generally be summarized as an enhancement release, Dreamweaver has added some noteworthy features that make an upgrade worth your consideration.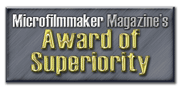 Throughout the course of this review, we'll touch on new features like fluid grid layouts and new integration with PhoneGap and Business Catalyst. We'll also look at some of the features that have been expanded like CSS3 transitions, FTP multi-threading, and an upgraded multiscreen preview.
Let's take a look at Dreamweaver CS6.
Ease of Use
One of the three areas Adobe really focused on with the release of Dreamweaver CS6 was workflow improvements. As our world becomes faster-paced by the minute, designers, web developers, and filmmakers need tools that will help us accomplish our tasks faster. Adobe has spoken directly to this.
Perhaps my favorite feature of this update is Dreamweaver's invention and integration of fluid grid layouts in CS6. We are now a society that views web pages on so many different devices—iPads, iPods, computers, Android phones—that keeping up with all of them for your new website is nearly impossible. Filmmakers want their sites looking good on every device used to access websites, and Dreamweaver has addressed this with fluid grid layouts. By splitting each typical device into grids, Dreamweaver empowers users to enter content that can then be scaled to fit any number of devices, and it works fabulously.
Adobe has also upgraded their multiscreen preview that was introduced in a previous Dreamweaver CS release. This makes using this flow even easier to see how your site looks on different devices simultaneously.
If you don't want to spend the time learning the language of HTML, CSS, and jQuery and Dreamweaver still doesn't seem like a good fit for your web designing needs, Adobe officially released Adobe Muse—web design that does not require users to understand one bit of web code lingo. Even though Adobe continues to make Dreamweaver more user-friendly for those who work with what they see and not with the HTML and CSS code they enter line by line, Adobe has heard the cry of so many creative people who desire to make their own website. If this is something of interest to you, I would highly suggest looking at Muse.
Depth of Options
Along with Dreamweaver's fluid grid layouts and updated multiscreen layout, Adobe has also built in PhoneGap and Business Catalyst support. Two of Adobe's major pieces that integrate so very closely with Dreamweaver CS6 are now in a simple drop-down menu.
PhoneGap allows users to take a set of mobile web pages that have been created and turn them into an app. It seems too good to be true, but I promise you that Dreamweaver does what it says it does. You now have the ability to create mobile web pages, add certain smart phone features (like a "call us now" button that sends users straight to the phone feature of their phone of choice), and publish them straight to your app store of choice. This has great potential to embed your next film into a mobile app, a nearly uncharted territory for filmmakers today!
Business Catalyst is Adobe's new CMS (content management system), giving websites you create in Dreamweaver much-needed depth. It's always been a bit of a hassle to integrate CMS platforms into pages created in Dreamweaver. Adobe has streamlined CMS efforts with Business Catalyst. While Business Catalyst has been around since CS 5.5, it is now fully integrated into Dreamweaver CS6, making it easier to embed blogs and other content managed from the back end of your website. If decided the costs for this monthly service are worth it, there will be little to no need to update pages by hand. This is now completely done within Business Catalyst once this service is set up. Pricing for Business Catalyst can be found here.
Dreamweaver CS6 has also added the ability to create CSS3 transitions, making it even easier for users to create interactive websites without writing code. This allows you to stay away from using JavaScript at the chance that one of your web visitors does not have a specific JavaScript plugin installed. This is just another step from Adobe in assuring that visitors have an enjoyable browsing experience on your website from either their phone or computer.
Performance
Dreamweaver's performance is, of course, rock-solid. It has been for years, and they do not disappoint. For Mac users, Dreamweaver CS6 has been optimized for better all-around performance.
On top of being a faithful product that users can rely on, performance updates have been made to make web design and app development even smoother. Specifically, Adobe overhauled Dreamweaver's multi-thread FTP engine. This allows users to upload multiple files at once to their live sites, decreasing the time spent uploading new webpages.
Value
Dreamweaver has added some powerful features to their Dreamweaver CS6 release, but this update really shines with great enhancements. This is not a huge release, especially if you already own Dreamweaver CS5.5, but the ability to create and publish mobile apps using PhoneGap within Dreamweaver makes this a very appealing purchase. If you need to create a mobile app in conjunction with your next film or would love the ability to run an e-commerce store from within Dreamweaver, this would be a great value for you!
Dreamweaver CS4 and CS5 users enjoy the features and enhancements I've already mentioned along with an enhanced multiscreen panel, enhancements with Dreamweaver's Live View, enhanced CSS and HTML5 support, and much more. CS4 and CS5 users definitely owe it to themselves to buy the update. The new features are well worth the investment.
Final Comments
Dreamweaver CS6 is another solid, stable and innovative release from Adobe. While there certainly isn't a major jump in new features when upgrading from Dreamweaver CS5.5 to CS6, fluid grid layouts and the ability to integrate PhoneGap and Business Catalyst will be enough from some viewers to spend the money on the upgrade. If you have never purchased Dreamweaver, now is as good of a time as ever to enter the world of web design and app development (Dreamweaver has now made these two creative endeavors one in the same). If the world of HTML and CSS isn't your cup of tea and creating a mobile app is not completely necessary for your next film, you may want to look into Adobe Muse—web design without the code.
| | |
| --- | --- |
| |   |
| | 9.0 |
| | 9.0 |
| | 10.0 |
| | 8.5 |
| Overall Score | 9.1 |